Unlike in the past, when options were limited, today's market is flooded with a variety of available countertop materials, colors, and textures. Of these, granite and quartz countertops are two of the most popular choices for both homeowners and home design professionals. But whether you're remodeling your current kitchen or selecting the perfect fixtures for your new build, you'll want to consider which qualities and features are most important for your lifestyle, maintenance habits, and overall kitchen design.
Here are a few of the pros of quartz vs. granite countertops:
The Pros of Quartz
Quartz is a man-made product manufactured from one of the hardest minerals on earth. In fact, the only material stronger than quartz is diamond! Quartz is made with a fusion of natural stone and anywhere from 5 to 10 percent of polymer resins and color additives, creating a material that is both strong and beautiful.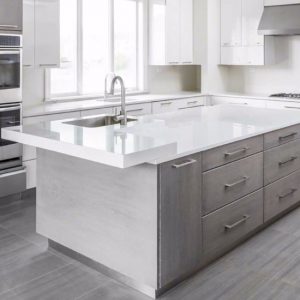 Germ- and Maintenance-Free
If you're concerned about safety and hygiene, then quartz is an excellent choice. Choosing this non-porous material means you won't have to worry about germs on your countertop because quartz does not house harmful bacteria. In fact, many brands of quartz are NSF-certified, which means these countertops must meet strict standards for public health and food safety. Additionally, unlike some natural stone materials containing radon, quartz does not contain any radioactive materials or pose other health threats. In terms of maintenance, quartz countertops do not require sealing. Cleaning quartz is simple—just use water and a mild detergent. On top of all its other benefits, Q Premium Natural Quartz from MSI comes with a lifetime warranty.
Consistent Colors
Regardless of the hue and pattern of quartz you choose, you'll receive a beautiful new countertop that is consistent in color and pattern from end to end. And with man-made quartz, you can select from a wide variety of colors, from the classic look of marble with a Carrera quartz to the bold look of gray quartz to the modern look of sleek, white quartz.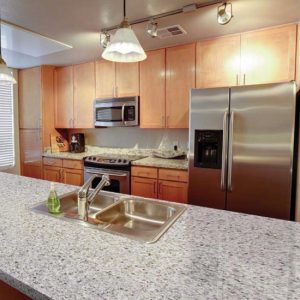 Beautiful Finishes
Quartz countertops come in a variety of beautiful finishes, from shiny to muted satin. A polished finish is perfect for more modern or contemporary spaces, while a honed or matte finish mimics natural stone, complementing traditional or rustic kitchens. Its strength, consistency, the variety of options and ease of maintenance are attractive pros of quartz countertops. But granite has some compelling benefits as well.
If you find you are still drawn to natural rather than manufactured stone, read on.
The Pros of Granite
Granite is a naturally mined stone that consists of several minerals, mostly quartz and feldspar. Along with marble, granite is one of the most desirable stone surfaces for countertops.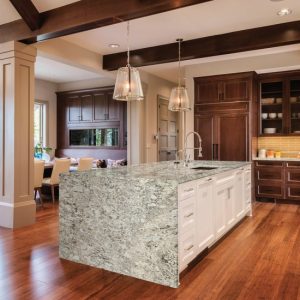 Durability and Maintenance
Since granite contains approximately 20-percent quartz, this hard material resists scratches. However, keep in mind that granite is a porous material and should be sealed properly in order to resist stains and water. Your granite countertop won't be bothered by heat, so you can set hot pans or dishes directly on the surface without worrying about damaging it. Plus, granite counters often won't show daily wear and tear as much as a solid-colored surface, because they come in a variety of earth tones. Besides, granite countertops are easily cleaned with water and gentle detergents.
Aesthetic Appeal
Each granite slab is unique in color and pattern, so selecting the right slab is like picking out the perfect accessory to tie your room together. Granite will likely even add value to your home. With so many granite colors to choose from, you'll be able to select one that works with your existing or new design style. Be careful to select your specific slab, since granite may vary quite a bit from a small display piece in the store.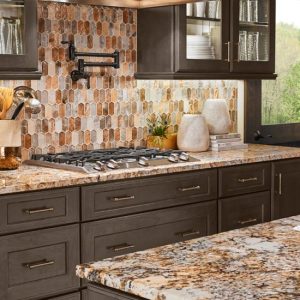 Different Finishes
Granite can have many different looks, depending on the finish you choose. There are brushed, flamed, polished and sandblasted finishes, so make sure to check out samples and choose the perfect finish to complement the rest of your kitchen.
With so many factors to consider, it's no wonder that granite and quartz have you in a tug-of-war of decision-making. But rest assured that whatever you choose, MSI has the options and expertise to make your design perfect for you.