Prefabricated Vanity Countertops
You Choose It.
We Build It.
We Ship It.
You Install It.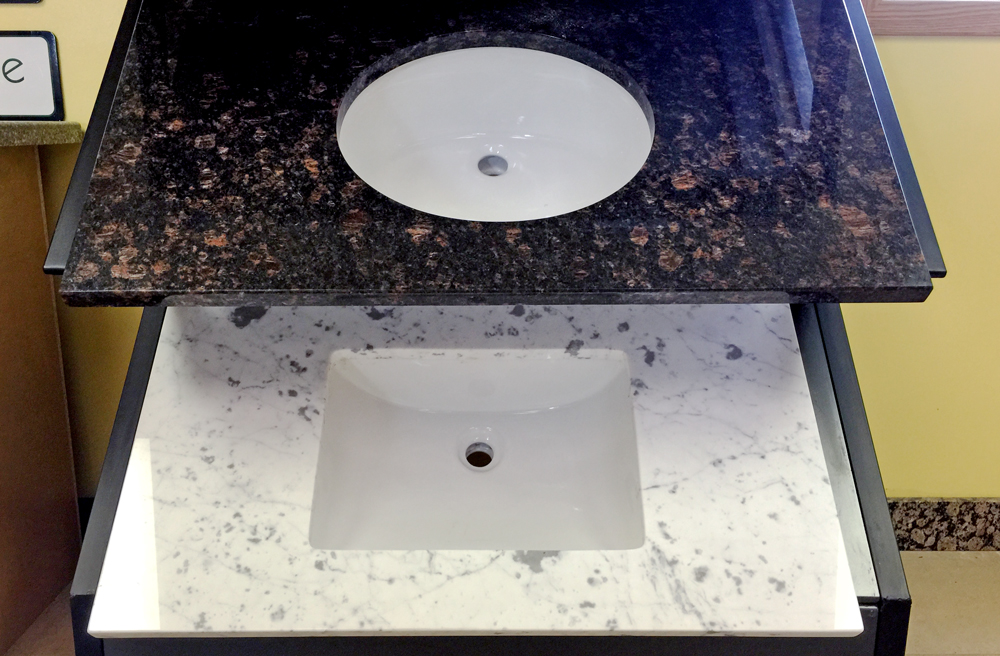 4.9
(105)
Impressed
Everyone was wonderful, showroom staff, demo workers, measurer, to installers We love the quartz!
Best service
Your guys Tony, Greg and Joe Carlos were the very best! Everything was good about their behavior and performance. The new counter top looks…Read More
Granite Countertops Kitchen
Ecstatic about my new granite countertops! From the office staff to the template cutters and finally the installers all were outstanding.…Read More
Fantastic service from start to finish. Definitely will do business again and again
It was the easiest and smoothest experience from the first contact made through the install. Every one was at the pique of professionalism.…Read More
Great office staff, very helpful.
Great installation crew. Product looks terrific. Will recommend Keystone to anyone who needs stone. Thank you Larry
Keystone Rock in our kitchen!
I had no idea how the process worked regarding replacing countertops in kitchen...Keystone made it all very clear to me from start to finish!…Read More
Starting at $159.99 with FREE shipping to Oregon, Washington, and California!
Select from one of our high quality, pre-fabricated vanity countertop sizes and styles. We have a wide variety of colors and stones in your choice of Granite, Quartz, or Marble.
* Free shipping available only on units under 60″ x 22″
Notes:
3cm (~1.18″) Thick
Sizes From 25″ x 22″ to 61″ x 22″
Faucet, 2nd sidesplash, & accessories not included
Includes:
Granite/Quartz countertops include 1 white oval undermount sink with pre-drilled 8″ faucet spread.
Marble countertop includes 1 white rectangle undermount sink with pre-drilled 8″ faucet spread.
Includes 1 sidesplash and 1 backsplash
Size
Granite:
Spring Green
Granite: Ubatuba, Tan Brown, Luna Pearl,
Baltic Brown, Venetian Gold, Golden Butterfly
Quartz
Marble
25″ x 22″
$159.99
$189.99
$239.99
$289.99
31″ x 22″
$169.99
$199.99
$249.99
$299.99
37″ x 22″
$189.99
$229.99
$279.99
$329.99
49″ x 22″
$219.99
$249.99
$299.99
$349.99
61″ x 22″
$269.99
$299.99
$349.99
$399.99
Want more custom options for your Vanity Countertop? Use our Custom Vanity Countertops Designer!

Largest inventory of 3cm granite slabs in the Pacific Northwest with over 1,000 slabs!